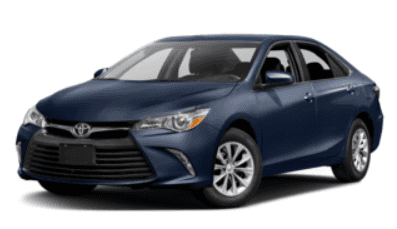 Toyota Camry Rental Special
$39.00 per day
$190.00 per week
$90.00 weekend special
Rent a Toyota Camry from Toyota of Newnan for as low as $39.00 per day!  Daily rentals include 200 free miles per day.
Weekly Special for $190.00 includes 1,400 free miles
Weekend Special for $90.00 includes 600 free miles with pickup on Friday and return on Monday.
*Taxes not included, No smoking or pets allowed, 24 Hour TRAC roadside assistance provided free of charge, Must provide a valid driver's license, Full coverage insurance must transfer to rental vehicles – verification will be done by our staff, Major Credit Card must be in renter's name.