Self-Driving Cars – Ingenious Progress In The Automotive Industry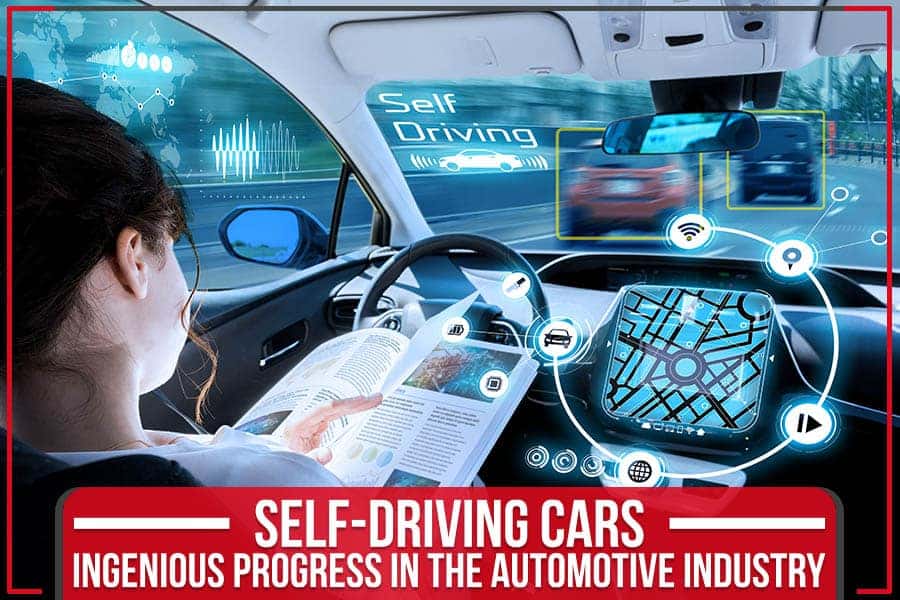 With luxury, safety, customization, and speed much demanded in the automation business, it's as if cars have reached a limit to their mechanical iterations and are well on their way to stepping onto a higher technological plane with mere coding, sensors & powerful computers.
Toyota of Newnan has some great news on self-driving cars that is guaranteed to bring the quality automotive giant onto the next plane of evolution!
Autonomous Tech Race: AV & ADAS 
Self-driving cars need an audiovisual system (AV) to perceive depth in the surroundings, spot traffic signs, pedestrians & on-coming vehicles. There is much going on. Similarly, the advanced driver assists systems (ADAS) take the wheel and allow the driver to relax. There are 6 levels of vehicle autonomy, with Toyota debuting at a refined level-2 (Level 3 being the highest achieved) with their self-driving Teammate, set to ship out in their Lexus later this fall. Toyota might seem a step behind in autonomous cars, but they always ace their beta tests to ensure safer vehicles for use!
Rise of Digital Electronics in Cars
With much dependence on digital electronics to enhance the convenience aspect of cars, dashboards are set to become more touchscreen, with fewer buttons & dials. The IoT also takes over vehicle communication & coordination to manage fleets, albeit at a small scale, as autonomous driving needs some tune-up. All these are auspicious developments after the success of cloud integration in cars. Consumers are expecting vehicle-to-vehicle connections via the V2X 5G that has already been tested in truck platooning. The tech would allow drivers to enjoy higher ADAS levels with minimal computational blind spots in navigating traffic in constricted spaces!
Hybrid Powertrains & Packed with Features
Modern cars come with a lot of options in powertrain & features. Europe is set to phase out gasoline in a few years to further curb their carbon emissions, while there are multiple powertrains in the US to benefit everyone's driving experience. The all-new 2022 Camry Hybrid offers more than just the usual EPA, custom color, and usual mechanical features; it also provides an electric & gasoline-driven powertrain with a HUD monitor and is jam-packed with intuitive dashboard electronics. If you think Toyota is too average for efficient hybrid technology, well, prepare to be amazed by our hybrids & alt-fuel vehicles!
Exponential Online Sales
The best thing to happen in the automotive industry is not just the inclusion of AI & machine learning to develop better ADAS for drive autonomy; instead, it's the growth of online automotive sales. The pandemic may have hampered the businesses of many dealerships, but it allowed the industry's sales to adapt to better online platforms. Consumer confidence in online shopping has been further instilled by better and more feature-packed cars lined up on the virtual turf!
As Toyota continues to perfect their ADAS Teammate for Lexus, we can expect the Level-2 autonomy AI in electric & hybrid models in the near future & available at feasible price ranges. Toyota of Newnan, serving Sharpsburg, GA, knows you are excited and brings you the all-new 2022 hybrids, the Avalon, Corolla, & Highlander!
You can pre-qualify for financing, sell us your car, or trade it in for a new 2022 Toyota. Get on board with the most reliable, quality make in the world and fall in love with a well-honed car!