Lifetime Limited Powertrain Warranty at Toyota of Newnan
---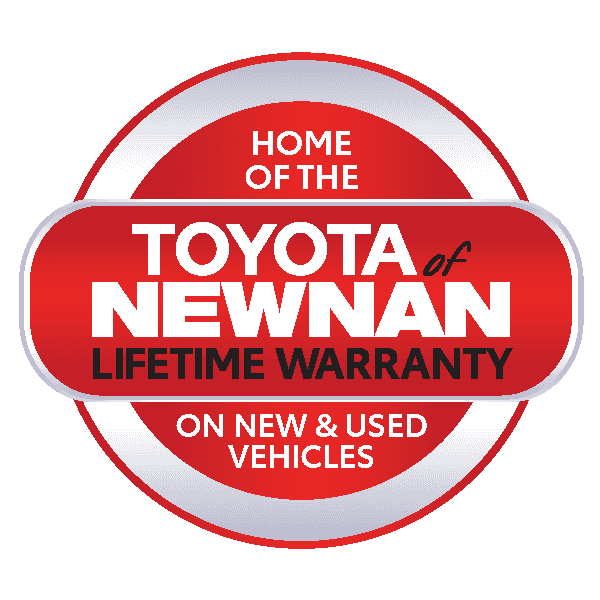 Whether you're buying a brand new or just new-to-you car, you want to maintain a high standard of performance throughout the cars' lifetime. At Toyota of Newnan, our priorities lie within our customer's satisfaction with their visit and their vehicle from our new Toyota inventory, which is why we're working to ensure that your vehicle is powered to take on whatever life throws at you during your entire ownership. Come in to your local Toyota dealership to learn about our Lifetime Limited Powertrain Warranty, which we're pleased to offer to you for as long as you own your vehicle. For an unlimited time and for unlimited miles, let Toyota of Newnan service your ride.
The powertrain is truly the heart and soul of your vehicle, which is why keeping it in impeccable condition is an absolute necessity. We want to make sure to cover all the bases when taking care of your vehicle so you never have to be concerned when you're on the road. Powertrain coverage for our warranty consists of service to the engine block and cylinder heads and all internally lubricated parts including: intake and exhaust manifolds; water pump and pulley; fuel pump; thermostat and housing; valve, timing and side covers; engine mounts; harmonic balance, flywheel and ring gear; seals and gaskets.
We also want to ensure that your transmission, transaxle and transfer case are it top condition, as well as all internally lubricated parts including: torque converter; pressure regulator valve and switches; solenoids; transmission/transaxle clutch, drums, pistons and steel plates; speedometer gears; bell housing; transmission mounts; seals and gaskets. If you're experiencing any trouble with any of these features, be sure to mention it to our servicemen so they can take a careful look.